Twofish
posted Mar-2020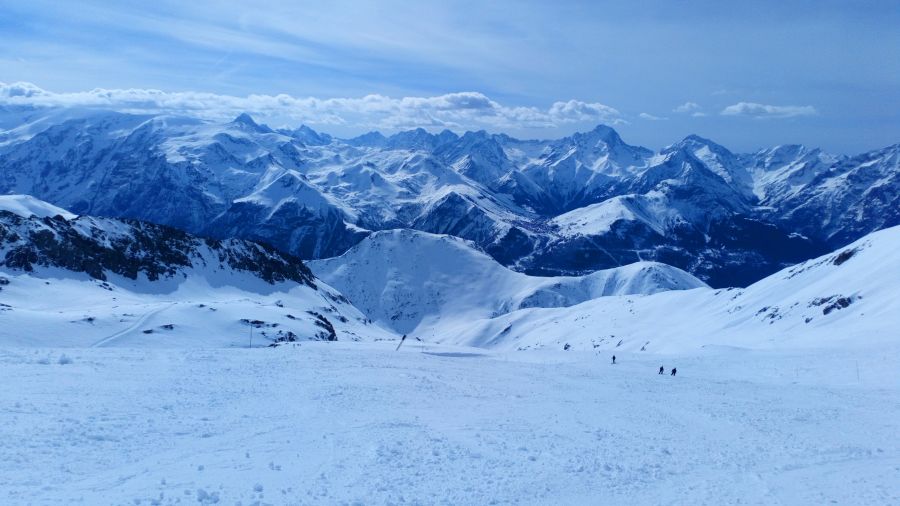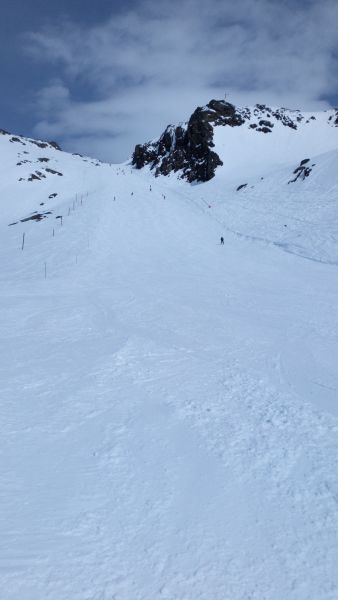 Sonofapreacher
reply to 'Sarrenne black run'
posted Jul-2020
Not sure why it is a black run.
Its main appeal is to tick it off and say you've done it.
I think the lift is useful getting that high so maybe it is the starting point of something more interesting.
The long path out ..which is required, iirc, is what gives it its longest run status.
Andid
reply to 'Sarrenne black run'
posted Sep-2020
I agree it's not really a black a few hundred meter of challenging stuff and the rest ok just to boring. It's long that's all. There is more interesting skiing in LDA.
J2SkiNews
reply to 'Sarrenne black run'
posted Sep-2020
Very true comments. I have asked the tourist office in the past and they say (unofficially) its graded black because it goes a long way from the main ski slopes and they fear a novice skier might tackle it if graded blue or red and get in to difficulty because of the length of it and no alternatives for most of it if they lose confidence/get tired in poor conditions. It's also great marketing of course but that's by the by ;) Personally I love cruising down it when it's not too busy, great long run and a few nice cafes at the bottom in the trees.

Andymol2
reply to 'Sarrenne black run'
posted Oct-2020
It's certainly long .
Billip5
reply to 'Sarrenne black run'
posted Oct-2020
andymol2 wrote:It's certainly long .
....with a lot of flat bits !
Wanderer
reply to 'Sarrenne black run'
posted Oct-2020
I would disagree with most of the comments above. Yes, it has only two relatively short pitches near the top that are "black" level and most of it is a fairly gentle pathway down through the valley. However, any run should be graded by reference to its most difficult bits - inexperienced skiers, in particular, rely on the colour codes to keep them safe. If a run is rated "red", they do not expect to have to complete "black" level difficulty stretches and the top pitches on the Sarenne undoubtedly are "black" (not the most difficult blacks but still black level). Imho, it would be irresponsible to grade it any other way.

Yes, the run out is long and gentle and is definitely not a challenge for even intermediate skiers (once they have managed to get safely down the top bits). However, this misses the point of this run. For me, what makes the Sarenne special is not its "longest black in wherever" status (though do not underestimate the value of the confidence boost this gives to less experienced skiers), it is the beauty of a run that travels through its own private valley with absolutely no houses, lifts or other signs of human occupation, apart from the piste markers. It is extraordinarily quiet and peaceful place and a wonderful way to spend a couple of hours.

Andymol2
reply to 'Sarrenne black run'
posted Oct-2020
I have no quibble with it being a black. By no means a difficult black and most of it is not even remotely black.

I have much more of an objection with runs that get mis-graded as blue. Often these are the runs back to the resort that should be called reds but somehow get graded otherwise to make the resort more appealing to less able skiers who don't want to go to a resort that they might otherwise go down in a lift. So at the end of the day you find the home run strewn with bodies and people struggling because the run is not what they expected.

I'll give an example of one of the runs into Corcheval le Praz. There is a red and a green that cross over and at times merge. The steepest part of the red was a section where the red & green ran together. Not sure if it has been reclassified as that was 6 or 7 years ago.
Topic last updated on 22-October-2020 at 18:32