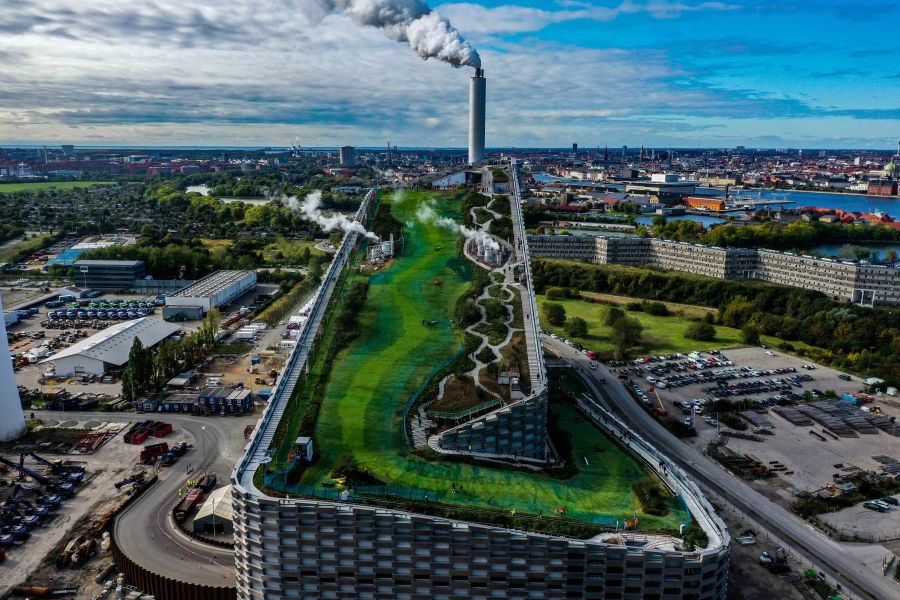 The operators of the iconic CopenHill ski slope on top of a waste-to-energy power plant near Copenhagen have denied Danish media reports that the slope is in danger of closure.
The Danish media reports indicated that there were problems with the slope, which opened in autumn 2019, and that there was uncertainty over how repairs needed would be paid for, with the danger of a short-term or possibly permanent closure if these could not be resolved.
Moving to quash the rumours, CopenHill published a statement entitled "Facts about the ski surface" on its website, saying, "Of course we're not closing!"
The section explains that all repairs needed will be carried out, with small sections repaired at a time, mostly outside normal opening hours, so there will be little or no impact on opening.
A spokesman for the slope's owners said that what they were doing building the slope on the power plant was revolutionary, and not tried before, so whilst annoying, it was not really surprising that unexpected problems would occur.