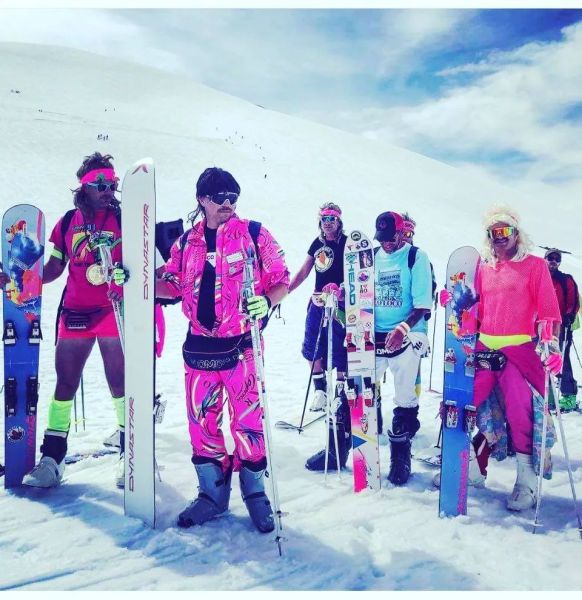 The Norwegian Monoski Association will stage their annual National Championships this afternoon, Saturday 25th June, at Stryn Summer Ski Centre, one of three glacier areas currently open in the country.
The championships traditionally have a very relaxed atmosphere with a retro skiwear code dating back to the brief heyday of monoskiing in the mid-late 1980s. The summer weather also often leads to quite a lot of flesh being exposed.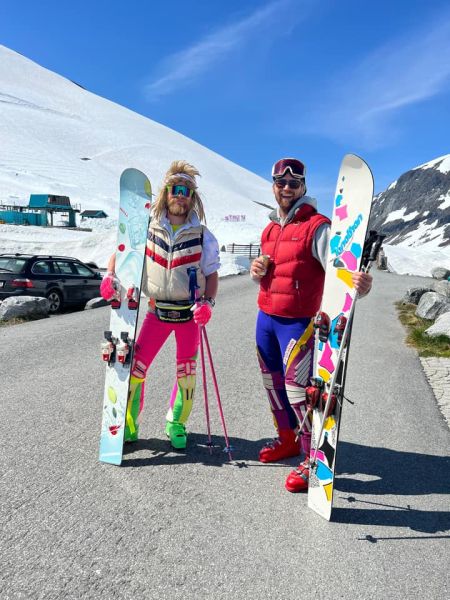 The Championships begin with registration followed by lunchtime drinks. Competition in the afternoon include slalom, mono-speed and freestyle jumping.
The 'Aftermonoski' session starts at 5pm with a gala dinner and prize giving in the evening.