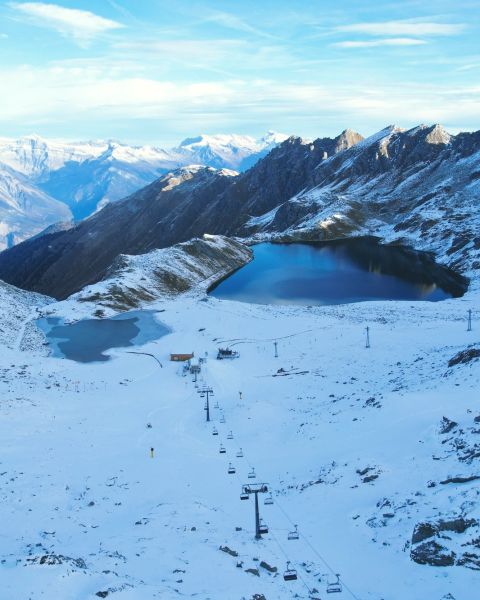 Verbier has announced it will start its 22-23 ski season on Friday, opening one slope, Lac des Vaux on November 11th. Skiers and boarders will receive 20% off a day's lift pass. The resort says it plans to open at weekends through the rest of November, then daily from December 3rd.
Verbier
's move comes as ski areas with glaciers or very high altitude terrain have been reporting glorious conditions with fresh snow under blue skies after several snowfalls.
However the bigger picture – not a lot of snowfall yet below these high altitudes and not that much cold weather for snowmaking – is causing some nervousness as the main season start draws nearer.
Andermatt
, which had originally hoped to open at the end of October "if conditions were right" snow says it'll be November 19th at the earliest. Cortina, which had similar plans, has also not yet opened but has said it has been cold enough for snowmaking on its highest slopes over recent nights.
More than a dozen glacier ski areas, almost all in Austria and Switzerland, are now open and reporting gradually improving stats for snow depth and open terrain. There's once centre open in Italy but still none in France.
"All the ingredients are there for the launch of this season. Thanks to the snowfall of recent weeks and snowmaking, Televerbier will open the slope in excellent conditions," a spokesperson for the resort said.
A coffee and croissant will be offered to the first 100 skiers arriving on Friday morning.