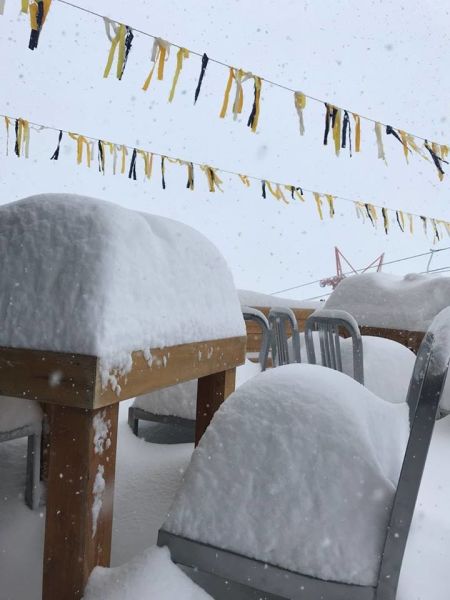 As ski resorts in Argentina and Chile enter their final month of the 2018 ski season, they may be reflecting that it has not been the most memorable winter for snowfall in the region.
Few areas have built base depths of more than a metre – half that of leading areas in Australia – and the famous resort of
Portillo
only has a 45cm base.
The good news at present is that it is snowing in the Andes – in Chile a bit, in Argentina a lot.
The snowfall did lead to a flurry of posts of flakers falling lightly at resorts like
Valle Nevado
in Chile, but there doesn't seem to have been enough to have added to their long claimed 1m base.
However Nevados de Chillan in southern Chile, a resort which got widespread media coverage earlier this month as a volcano erupted nearby but they kept running the lifts, has posted by far the biggest accumulation of the past few days at 35cm (pictured above).
Over the border in Argentina the accumulations have been more widespread.
The continent's biggest area, Catedral near
Bari
loche, reported 30cm (a foot) dramatically improving its still meagre 25 – 70cm base and Chapelco 35cm.
Las Lenas posted a 5cm accumulation, it's base is now 35 – 90cm.