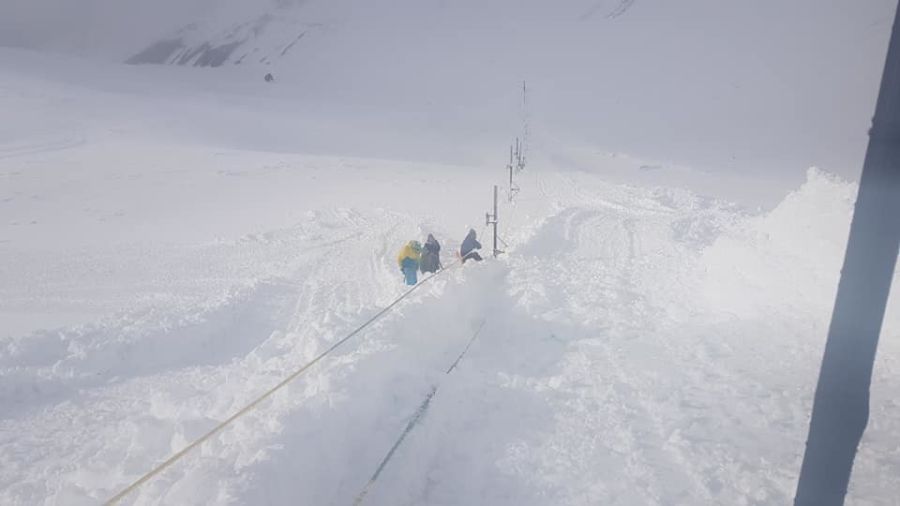 The recent snowfalls at the start of this week in New Zealand have been some of the biggest of the season so far with storm totals hitting 60cm (two feet) at one area, and taking the season-snowfall-to-date tally past the 3 metres mark at another - the deepest in the southern hemisphere for winter 2018 to date.
As reported yesterday the snowfall, which was accompanied at times by gale force winds meaning blizzard conditions forced many areas to close temporarily, also allowed the last ski area not yet to open for the 2018 season in the country to finally be able to do so.
Staff at Mt Lyford have been digging out lifts for the past few days after they received 60cm of snow from the storm. The platter tow's top station was reported to be dug out at the end of the ski day there today (pictured above).
The country's Mount Olympus ski area is currently reporting the deepest snow base in the southern hemisphere at 352cm – it's the first to pass the 3.5 metre mark this winter.
Tukino
,
Turoa
and
Whakapapa
areas are all now also posting snow depth totals of more than three metres.
Most ski areas in New Zealand end their seasons in early October although Turoa and Whakapapa on Mt Ruapehu often stay open to the end of the month and occasionally in to November.