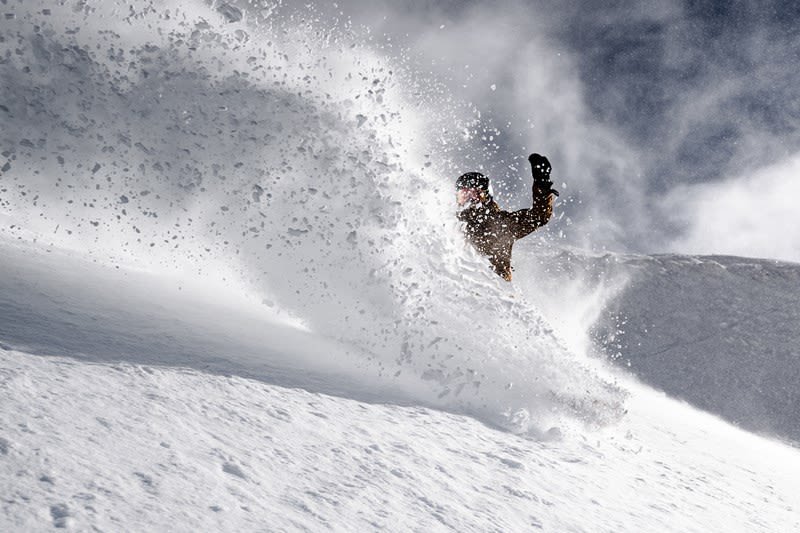 It has been a week of weather extremes in New Zealand where up to 68cm of fresh snow has been reported falling on ski slopes over the past 72 hours, but there have also been gales of up to 130km, temperatures at double digits below freezing reported and periods of rain in places.
The result? Some ski areas are stormbound but others, where the extreme weather is already passed, have had a great day today with
The Remarkables
reporting their car parks full and
Coronet Peak
saying it was one on their best days of winter 2019 so far.
Indeed the past week's snow, which may bring as much as a metre of snow to some areas over 7 days by the end of the weekend, has transformed conditions at many NZ areas which had been having a problematic start to winter 2019 with two little natural snowfall and conditions sometimes too warm, too so that precipitation has been falling as rain.
These problems do not seem to be entirely past as the
Manganui
club field reported 50cm of fresh snowfall since Wednesday and a 3m (10 foot) upper slope base depth, the deepest in the southern hemisphere by over a metre, but then announced it had to close today as it was raining on the fresh snow. Others, like
Treble Cone
, were stormbound today by the 130kph gales.
But generally the forecasts are for temperatures to stay sub-zero and the snowfall to ease meaning the week ahead should be the best on winter 2019 so far in New Zealand.