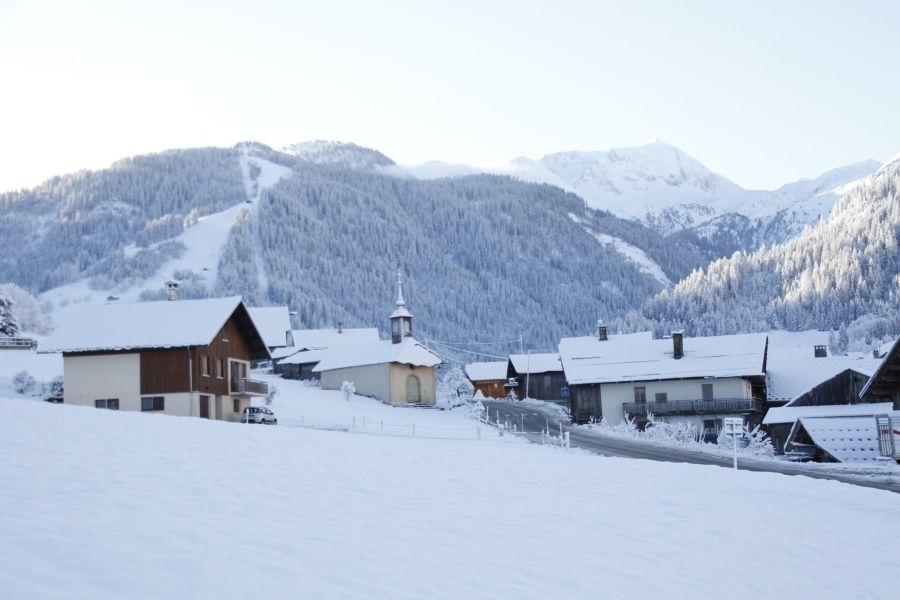 It appears that after a mostly dry January, the high pressure system that's been hanging over much of Western Europe since Christmas is finally on the move and more unsettled, frequently snowy conditions are moving in.
The Pyrenees saw big snowfalls last week and there have been smaller accumulations there over the past few days, but the Alps now look set to see the most substantial snowfalls for nearly two months over the coming week too.
Light snow showers with up to 20cm of snowfall (although more commonly 5-10cm) have already been reported as far north and east as the Austrian
Arlberg
although the heaviest falls in the Alps so far have been in the southern French Alps to the west. Areches Beaufort there, which has just had 5cm so far, is pictured above.
But the heaviest snowfall is forecast for Tuesday/Wednesday when some Alpine resorts are expected to see 40-50cm of snowfall. Some strong winds are also forecast.
It's possible that some resorts may see as much as 90cm (three feet) of snow over the next 72 hours with neighbouring Val d'Isere/Tignes/Bonneval currently expected to see some of the heaviest snowfall.
Although it is still some way off it seems the arrival of fresh snow may become a trend, again, with a second wave of heavy snow currently expected at the weekend – meaning some areas may get a metre of snow in total by this time next week.