Wanted to see if it was possible to take the kids on a ski trip at half-term without breaking the bank, so picked the unfashionable French Pyrénées, rather than the Alps. We flew to
Toulouse
on Monday which was our first success as flights were super-cheap (£50 each when I booked back in August), with the added bonus that we weren't flying on Saturday ex-LGW, when most flights were cancelled.
CAUTERETS
Arrived in
Cauterets
late on Sunday in an uninspiring, but cheap and functional apartment, 10 mins' walk from the gondola. Skis from Intersport (booked using a discount code to knock another 5% off). Admittedly, it felt like it would have been useful to arrive on Saturday/Sunday if you wanted to get the best choice of equipment. Adults skis/boots were okay, but the kids' gear was hardly 'gold' standard, but then neither is their skiing.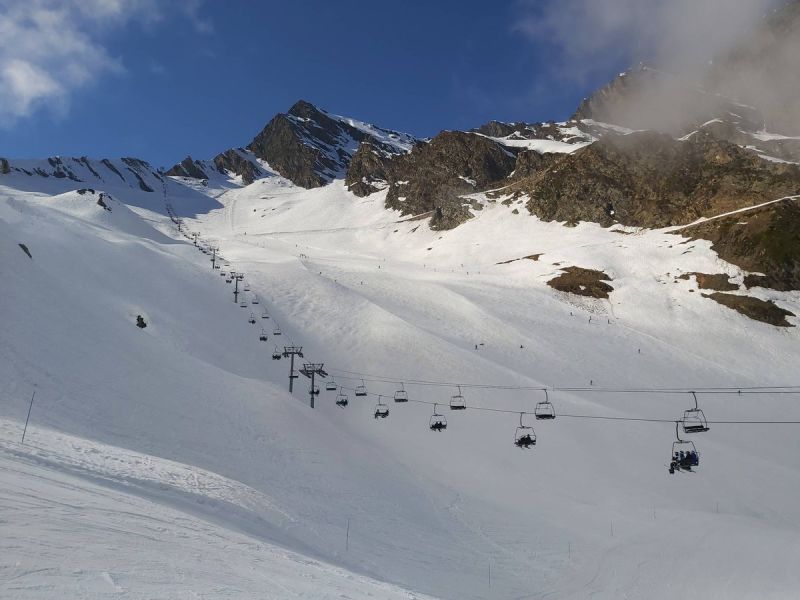 And to the skiing, Cauterets has snow (
no helicopters required here
), but evidently could do with more. Most slopes are open with stones/patches on only a couple of the steeper ones. However, even by lunchtime the snow lower down was grainy and churny. That said, there was enough in this small ski area to keep a family of four happy for a day.
The clouds came in and out during the day, but all you had to do was move across the mountain away from it to enjoy sunshine. When it came to lunch we waited until 1.30pm and by then there were no queues at the restaurant base and plenty of tables free.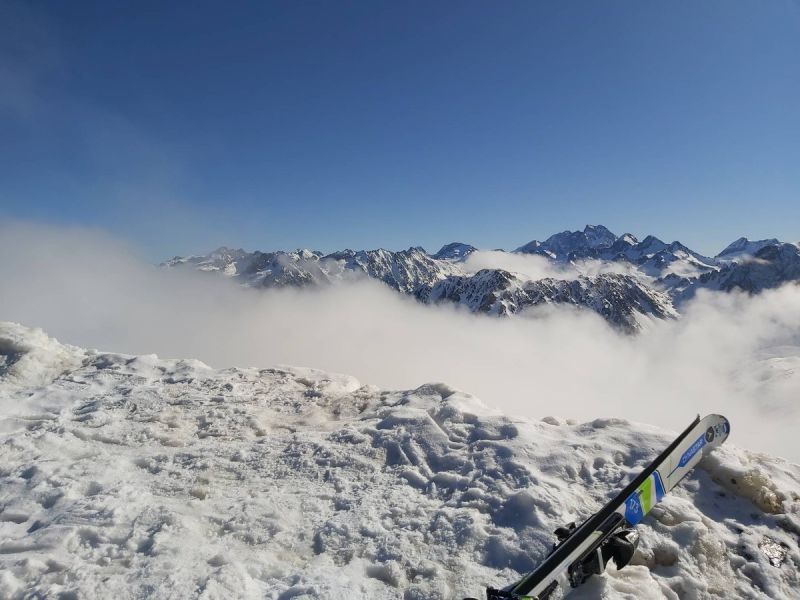 We finished off the day with a trip to the thermal spa 'Bains du Rocher', which I highly recommend. It was also fairly busy there and my tips for avoiding crowds from day 1 are: 1) Leave the ski area before ski school finishes, to avoid a queue on the gondola down 2) Have lunch late/early (see above) 3) Visit the spa early (before 5.30pm) 4) Order your pizza early (we elected not to wait 75 minutes!)