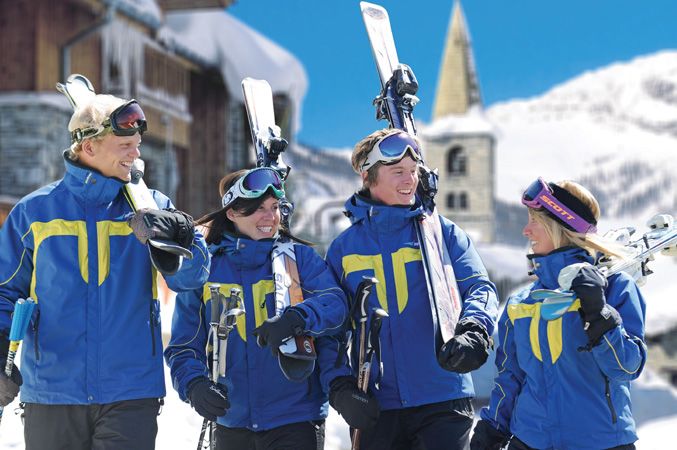 The UK's two largest ski holiday companies have diverged on their plans for December ski holiday bookings.
Inghams have decided now is the time to call it a day on December bookings, whereas Crystal say they still hope December trips may still happen.
Here are the two official statements:
Crystal:
"As the current Government regulations in England are in place until 2 December, and our season kicks off with first flights departing on 12 December, all our ski holidays are still scheduled to operate as planned. We're keeping a close eye on the situation and we will proactively contact customers, if their holidays are impacted, closer to the time of departure and offer them a range of flexible options.
With still a month to go until the start of the ski season, we're working hard to remain flexible, so we can react to the ever-changing situation and take as many people to the mountains as we can. We know this can be unsettling for customers, so those with holidays this season also have the option to amend their holiday for free to a later date or future season.
The safety and wellbeing of our customers and staff remains our highest priority."
Inghams:

"Following the commencement of another national lockdown and the continued uncertainty regarding travel restrictions for the remainder of 2020–we have regretfully made the extremely difficult decision to suspend all ski and Lapland holidays departing in December 2020 across our Inghams, Esprit, Ski Total and Flexiski programmes.
We know that this will come as an enormous disappointment to our customers, therefore it is not a decision we have taken lightly. Most importantly, the safety of our guests and our staff continues to be our top priority.
Therefore, with the ongoing restrictions across the UK and Europe, combined with the unpredictable and constantly evolving situation of COVID-19, this is sadly the right decision.
We are still hopeful that we will have a ski season this winter, albeit with a later start. As the situation with COVID-19 changes, we are constantly reviewing what this means for our winter programme–and looking at how we can continue to deliver the ski holidays people want, as safely as possible.
We have gone on sale early for the winter 2021/22 ski season. For those customers who have been impacted, we hope they will choose to join us then or later this winter instead, but if they would prefer to receive a refund, we will arrange this.
We'd like to thank our customers for their patience throughout these uncertain times. We also hope to reassure everyone planning to travel with us that we intend to continue do the right thing by our customers with the help of the measures we've set out in our 'In Safe Hands' campaign."