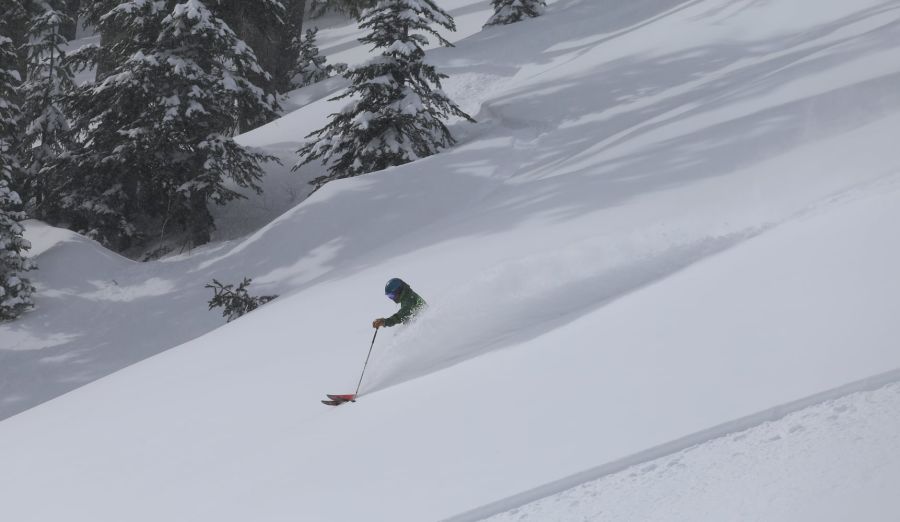 Most ski areas in the US have now closed for the season but over 100 remain open to Easter weekend and many are enjoying the fruits of some of the heaviest snowstorms of the season.
There's been heavy snowfall across much of the West of the country but the Pacific Northwest region and the states of Washington and Oregon have done particularly well.
Mt. Hood Meadows in Oregon got more than six feet (1.8m) of snow in just five days.
"Our temperatures have been in the teens which means that it's just constantly building and building. People are just loving the powder,"
Dave Tragethon, VP of Sales & Marketing at Mt. Hood Meadows told local media.
Mt Hood Meadows now has one of the world's deepest bases at more than 15 feet (457cm) and stays open to May 1st. Nearby
Timberline
, has North America's deepest at over 16 feet (490cm). It has a summer ski operation through to early September if the snow lasts.
Elsewhere in the western US roads have been closed by snow and April snowfall records set in the High plains region of the Midwest and into Montana.
Around
Lake Tahoe
, which currently has 38% of its average annual snowpack for this time of year after a disappoint season for snowfall overall, despite record dumps in late December, there was cold weather and moderate snowfall to perk things up a little for Easter, although 100mph wind gusts were also reported.
Ski areas in the Rockies have done well from the recent snowfalls too with
Vail
, which has extended its season to May 1st, posting 16inches of snowfall as of yesterday, Aspen over two feet.