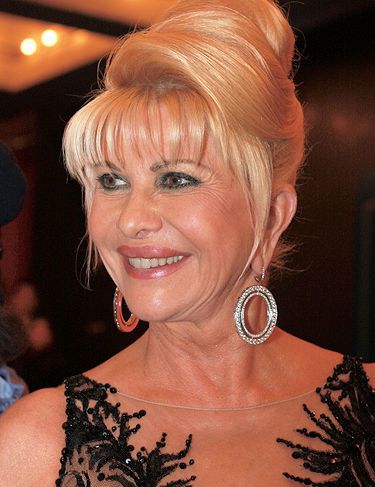 The obituaries of Ivana Trump in recent days have understandably focussed on her relationship with and influence over Donald Trump, for whom she was his first wife and he her second husband, but she was also a great skier.
Ivana was born in 1949 near
Prague
in what was then the Soviet-run Eastern European nation of Czechoslovakia
Born Ivana Zelnickova she excelled at sports and began skiing at age four. She became so good at skiing that in her early teens she got into the Czech junior national team (but apparently not the Olympic squad as Donald Trump claimed).
This skiing prowess led to a short marriage to an Austrian ski instructor and escape across the Iron Curtain with her Austrian passport and a job at a Canadian resort as a ski instructor. She also worked as a model with two careers coming together when she got some modelling work for the 1976 Winter Olympics in
Innsbruck
.
Moving to New York she met Donald Trump at a restaurant he was managing for the family business and they were married within a year.
From here Ivana's life trajectory moved rapidly upwards to a multi-millionaire lifestyle but she continued her love of skiing, visiting top resorts like Aspen and St Moritz and introducing the couple's three children to the sport.
One anecdote from the obituaries references a family ski holiday to Aspen in 1989 when Ivana was approached by a woman whom Donald Trump was having an affair with.
"Ivana spotted Trump trying to make a hasty getaway and memorably — for those watching — chased him down the slopes," Tom Leonard wrote in The Daily Mail, adding, "She pursued the wobbly novice down the mountain, wagging her finger in his face as she skied backwards beside him and he tried to avoid falling over."
This was the end of the 15-year marriage however although the pair are reported to have remained in regular contact for the rest of her life.
"Behind every successful woman, there is a man in shock," Tom Leonard's report notes that Ivana later wrote, with her adding, "I was too successful to be Mrs Trump. In our marriage, there couldn't be two stars. So one of us had to go."