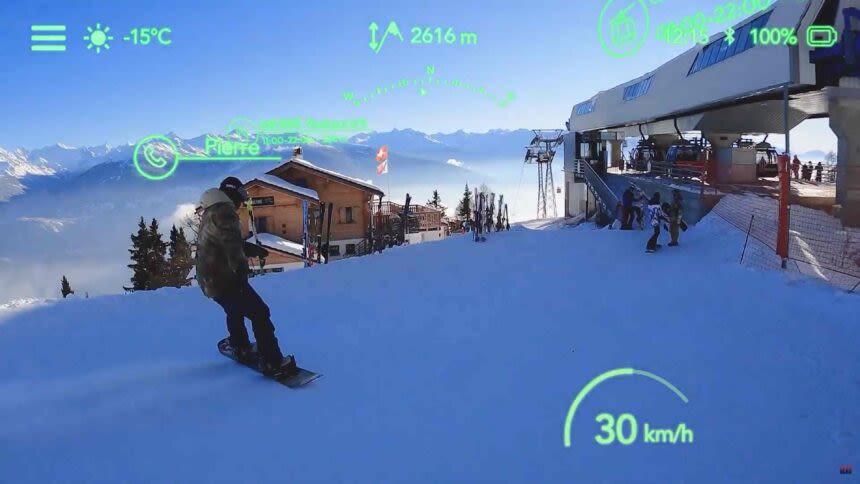 A Swiss tech start-up has integrated an augmented reality display into a pair of ski goggles to provide live info to skiers and boarders on the slopes.
Options include tracking friends and family in your group or creating virtual slalom poles to ski around.
It's not the first time that ski goggles containing digital information displays for the wearer have been created but previous attempts have been criticised as potentially dangerous for risking distracting the skier, however the Ostloong Innovations business behind the new VR goggles claims they'll actually make wearers safer.
The company's Sirius AR goggles will allow users the options to access the same kind of information they can currently get on smart watches or phones such as weather and altitude, their own speed and a digital compass.
However thanks to a GS sensor the goggles can also provide directional arrows or even virtual slalom poles on the piste.
There's a built-in HD camera for taking photos or video which can be fed to live streams and shared between multiple people wearing their own pair of the goggles.
Ostloong say their Sirius goggles will be available for pre-order in February, prices so far unknown.